Continuing on in the spirit of imperfect action (which just means "do it even though it ain't perfect"), I invite you to listen to the second in the series "Interviews With the Experts."
What do I mean by taking imperfect action?  When you listen, you'll hear really loud rustling in two or three places in the beginning.  That's me futzing around with my paper notes too close to the microphone.  Lesson learned!  As Louise Hay says, "It's alright to make mistakes while learning."  Another fine definition of imperfect action.
In this otherwise fabulous 40-minute segment, I have a lively discussion with the superb business and life coach Elaine Bailey of www.ElaineBaileyInternational.com discussing how and why entrepreneurs can benefit from working with a coach.
A little bit about Elaine: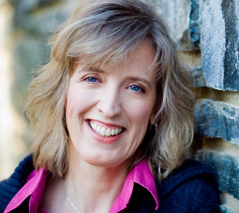 Elaine Bailey turned her life around when she realised that she was letting life just happen to her. She was Settling and Surviving. So she decided to take the leading role and become clear on what was important. She learned how to say 'no' to the things that no longer served her and faced the challenges of busy-ness tackling distraction, overwhelm and burnout full on! She became the locksmith in her own life and learned how to unlock her own potential to create an authentic and purposeful life. She is now dedicated to helping busy and successful women and men do the same!
Elaine is an international business and life coach as well as a learning and development consultant for large corporations. She is also an international motivational speaker, whose topics include"Business or Busy-ness? Four Ways to Get Your Life Back on Purpose" as well as president and founder of Elaine Bailey International Ltd, a company devoted to coaching busy and successful women and men into their best lives andLiving On Purpose. Her clients range from nurses, entrepreneurs, senior executives to creatives, who are ready to take the leading role in their life. She uses many practices from being a certified coach in NLP, Transactional Analysis, Psychology and her experience as a Chartered MCIPD, to help people stop Settlingand Surviving and start Creating and Thriving in their lives.
Elaine lives in Yorkshire, England.
Hope you like the discussion. I'd love to get your feedback in the comment section below. Happy listening!