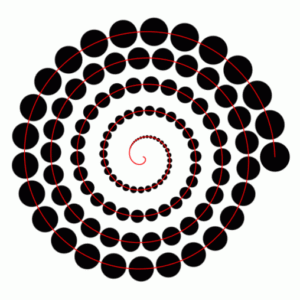 The term, getting to scale, means that your business is on its way to becoming financially stable.  On its way, not there yet.  And how do you know you are on your way?
 Your business model is profitable.
 You have your goals clearly identified.
 You track your performance against your goals and adjust accordingly.
It's really that simple.  Easy to execute? No.  Simple?  Yes.
Once you get to scale and have reached a financially stable size, you can stay there if you want.
If, on the other hand, you want to compete with bigger businesses, make a whole lot more money, and/or make an impact, then you want to scale up.
But first you have to get to scale.
Every business, from the solopreneur who does everything herself to the seasoned CEO with 10 employees relies on the same Generally Accepted Accounting Principles (GAAP), on the same tax codes, and on the same financial strategy challenges.
And whether your business generates $100,000 in top-line revenue or $1MM, sound strategy and implementation are the keys to success.
Understanding the financial management piece of running your company is crucial.
If you're in business at all, it's because you are good at what you do.  But you may not know the nuts and bolts of financial management.  Not to worry…it's all learnable.
So tell me, what are your current frustrations and challenges on your road to getting to scale?   Hit me up here and let's get your questions answered.
To your financial success.
Best,
Monique