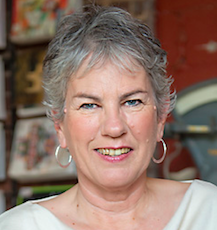 Monique Lusse is known as the CFO For Hire. She is the president and founder of Equity By Design, a business consultancy that "accounts for what matters." Committed to the growth and empowerment of entrepreneurs and small businesses owners, she consults with companies and non-profits across many industries, helping them get clarity and peace of mind around all aspects of their numbers, whether they are in start up, expansion or wind down. Her clients have included:
•  bookstores
•  manufacturers
•  book publishers
•  wineries
•  non-profit service agencies and NGO's
•  massage therapists
•  fine-wine wholesalers
•  authors
•  real estate brokers.
With over 30 years of gathering experience on the job (she was Director of Finance at her last position) and in the classroom (she received an MBA in Sustainable Business from New College of California) Monique shifted her focus in 2011 so that she could provide a deeper level of results to other purpose-based entrepreneurs who want to make a difference in the world. "I believe that business has the responsibility to be in service to social, environmental and economic justice," she says. "One way to do that is to design equity into the financial systems up front so that they create the space for thrival, not just survival."
Monique provides advice and hands-on expertise around financial accounting (bookkeeping setup, accounting maintenance, financial statements) AND senior-level managerial accounting (cashflow analysis, projections, business plans, budgets, etc.). Working with Monique is like having an entire accounting department at your fingertips, guiding you and helping you to look ahead and strategize for success.
Schedule your free 60-minute "Financial Clarity" call to discuss next steps so that you, too, can get these results in your business.