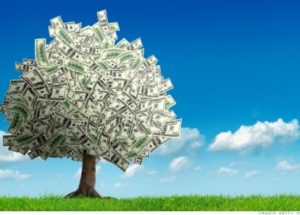 I just got off the phone with one of the solopreneurs who grabbed a seat in my upcoming coaching program about doing your own books using QuickBooks Online.  And she had a great comment–so I wanted to pass it on to you.
"I know I'm really good at doing what I do. But I don't know what I don't know about the back-end of it, the financial admin and ops side of things."
Wow! That's a great insight and the beginning of wisdom and mastery.
So here's my answer based on what I have seen over the years working one-on-one with clients and in my group programs on bookkeeping and accounting.
They commingle funds by running personal transactions through their business bank accounts and visa versa. This not only muddies the waters, it opens them up to unnecessary scrutiny should they get audited. (I'll show you how to clean that up.)
They don't understand the difference between cash and accrual basis or why it's even important. (I'll teach you that.)
They haven't set up a budget, what I call a "financial vision board," to help them track their progress and dream big. (I'll show you the ins and outs.)
They don't know what to do on a daily, weekly, monthly, quarterly and annual basis to establish peach of mind thru a consistent workflow. (I'll teach you how to set up the systems and checklists to do just that.)
They don't know what deductions to take that they are actually allowed and they take deductions that they aren't allowed. (I'll explain all this in clear English, not IRS babble.)
They don't look at their numbers at all, they just compile them once a year—usually the weekend before April 15th—to do their tax returns. (I'll teach you how to review your financial reports on regular basis so you know what to look for.)
Anyway, I hope this resonates with you. It's super important. After all, your WORK is important. Your financial operations should be supporting you, not draining you.
I'm offering a special coaching and training program specifically designed for solopreneurs. It's all about learning how to set up and maintain your own complete bookkeeping system using QuickBooks Online Plus. I will walk you through the before, during and after of running your own set of books.
And not only that, it's about learning how to understand what the numbers mean and what to look for once you've got good financial reports to look at.
All you have to do is send me an email to monique@equitybydesign.com and let me know you're interested in finding out more. I will write you back and give you the details.